Sushi Shikon すし志魂
Sushi Shikon is the last restaurant i had left among all the Michelin 3 star restaurants in Hong Kong for few years. Before i went to 3*Sushi Yoshitake in Tokyo, i found the price of its Hong Kong branch is almost 2X compare to Tokyo - you are expected to pay more than HKD $4000 for a complete meal. However my experience at Sushi Yoshitake was not satisfying, i did enjoy Chef Yoshitake-san's signature abalone and its liver sauce, as well as most other Otsumami (appetizers), however all the guests at the counter during my visit to Yoshitake coincised that the shari didn't work well. I later found that was not an accident upon most reviews of other guests, i never thought of a second visit to Yoshitake, let alone paying 2X for its oversea restaurant.
Date: Jun.02.2016 (Lunch)
Address:The Mercer Hotel, 29 Jervois Street, Sheung Wan, Hong Kong 香港上環蘇杭街29號
Hours:12:00pm - 2:00pm, 6:00pm or 8:30pm, Closed on Sundays
Cost: Lunch HK$ 1800+, Dinner $3500+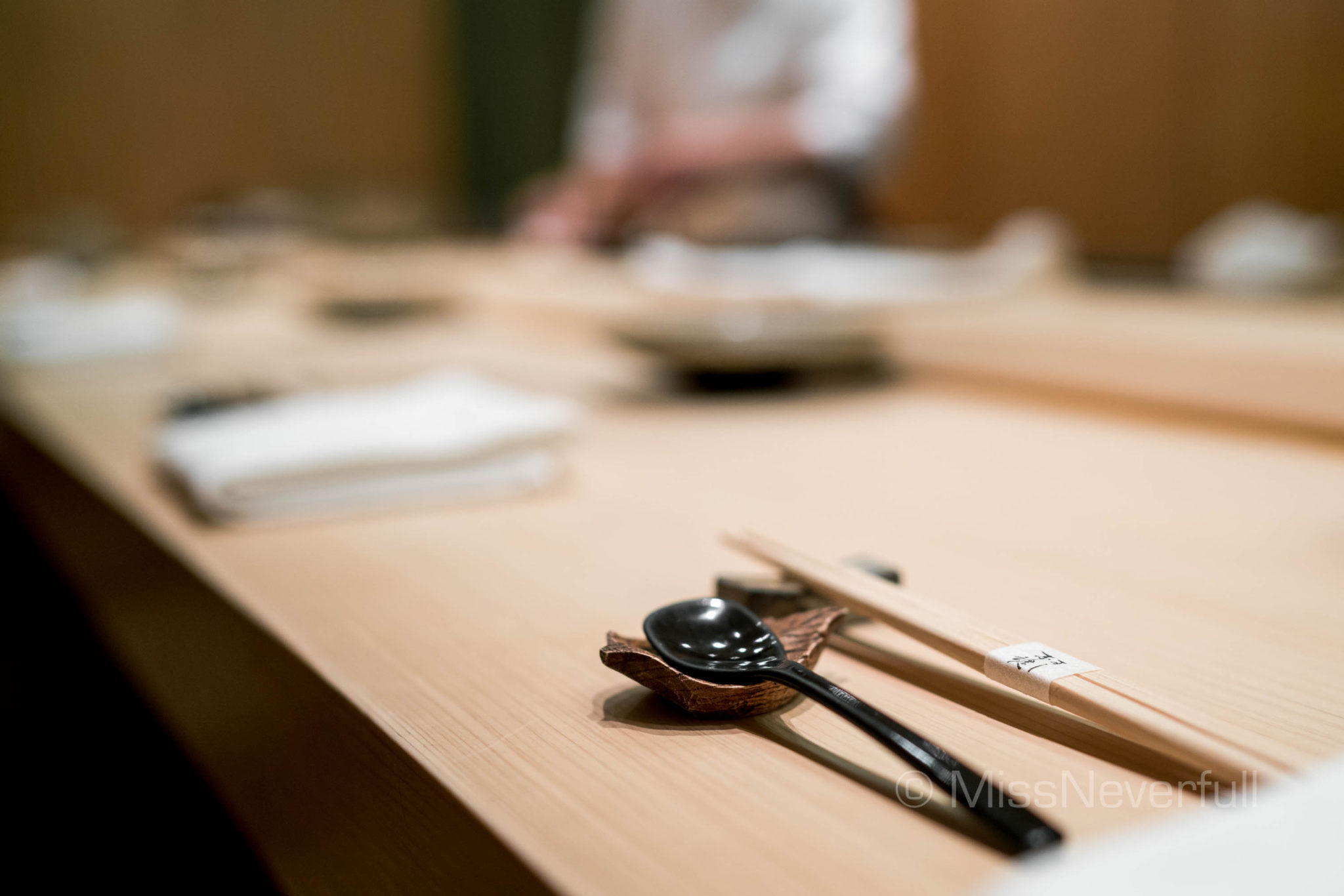 Well, i was really craving for good sushi for this HK trip and luckily, three of my foodie friends were also thinking about visiting (actually revisiting for them). Normally opened for dinner only, but they do accept lunch reservations for party size over 4 pax. For smaller groups- if you are lucky enough, you can also got a lunch reservation if Shikon is open for lunch for other larger parties. We called for requesting a lunch reservation for 4 of us, arrived at 12:00pm on time and found there was another lucky guest too.
Lunch is not cheap neither, priced at HK$ 1800, but more affordable than dinner at HK$ 3500.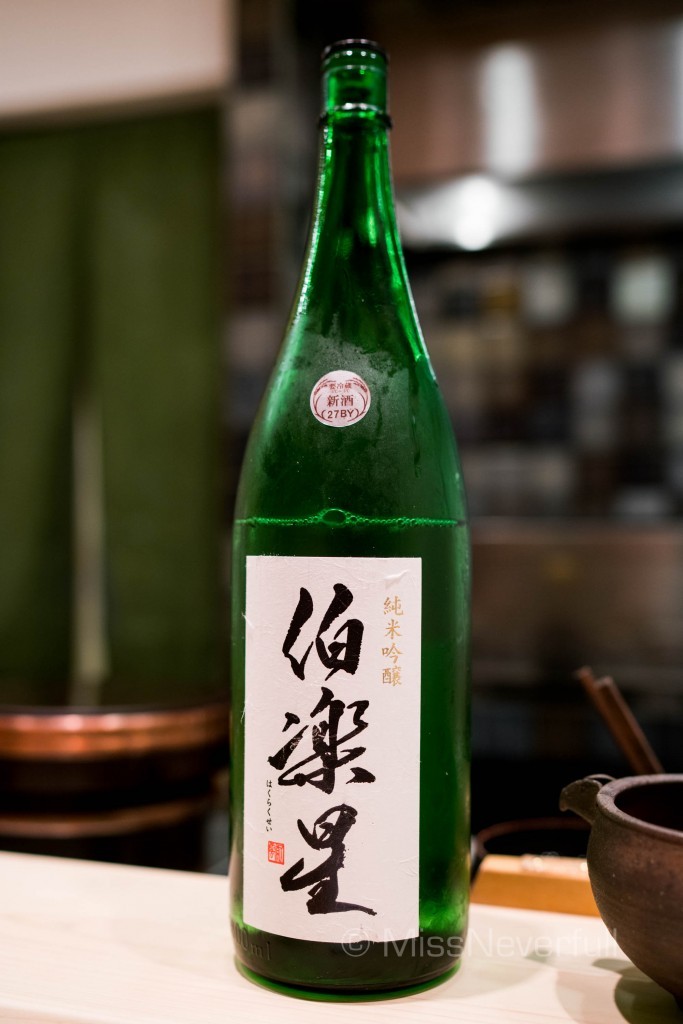 Lunch menu includes two Tsumami include the signature Tako (octopus) and a small cup of Chawanmushi. Don't worry about the famous abalone and abalone liver - it is included in the sushi part, which is counted as an appetizer along with another two appetizers during dinner time.
The signature Tako was massaged for 1.5 hours before being cokked with chef's special sauce for around 45 minutes. Rather than the normal chewy texture, this Tako was intesely soft and tender. Chef didn't mentioned too much about the sauce but it has a soy-based taste with a sweet hint which was well soaked through - very delicious and flavorful.
Another Tsumami was Chawanmushi, or Japanese steamed egg custard with Watari-gani (JP swimming crab), crab miso and topped with a layer of seaweed. The egg custard was pretty silky while the egg flavor could be stronger (i mean, if better eggs were used). Hopefully the sweet and umami crab with its miso made it up.
Light Akashari (red vinegar) are used at Shikon and Yoshitake. It had been a long while since i visited Yoshitake thus i cannot remember much details. What i found about Shikon is its high-flavored shari which was a bit too sour for my liking, although personal tastes varies on the sourness, there shouldn't be any excuse for its wet shari. Despite the quality neta (fish) as as this creamy and flavorful Kinmedai, the nigiri was too wet as a whole, rice and fish were almost fell apart when i pick it up, and there were alwyas few grains left behind throughout the meal.
Chu-toro was prepared in boiled water before marinated in soy for 8 hours. The fish itself was deep in flavor but the coeherency was poor. The focus was not on the rice when i shoot but you can see these two grains apart slightly...
Honestly, i don't know how to comment on the nigiri. Because shari and neta (rice and fish) should be a whole, but its rice was too wet and sharp in taste. All the fish used for nigiri was pretty nice though, such as this piece of Aji which has moderate oil contents and high in flavor. Such a pity.
Since the high water/vinegar contents in the rice, the nori (seaweed) was not that crispy when you put it in mouth than it supposed to be. The uni itself was really fresh and creamy, the umami flavor wrapped up with a sweet hint.
The highlight of the meal was no doubt the signature black abalone. Slightly different from the one i had in Yoshitake Ginza as well as the black abalone served during dinner time at Shikon, which the sliced abalone, abalone sauce and shari respectively, during lunch it was served in a small bowl with a bed of shari and covered with abalone liver sauce with wasabi as a whole.
Here, the shari works well as it was served in a bowl and eat with a spoon. The abalone was well cooked, rubbery but more on the tender side. The abalone sliver sauce has a deep oceanic flavor and its creaminess matches well with the abalone and shari. I really loved the abalone liver sauce which was sooo gooood after mixed into a abalone 'risotto'. The portion of each ingredient was right to point and balanced very well. So aromatic, textural and flavorful.
Kuruma ebi too was well-cooked, loved the fragrant and tender prawn with a sweet hint.
Both lunch and dinner include 8-9 nigiri followed by sushi rolls. This creative roll sushi of Anago tsume (sweet glazed) with egg and Nara pickles was satisying. Nara-zuke is a kind of pickles originated from Nara in Japan, it is a oldder pickled with stronger alcohol flavors. Pretty combination.
Another 'highlight' of the meal was the Kanpyo maki with a ceiling-height sourness. Never had any Kanpyo was so sour, i felt like to finish a whole jar of Nutella for dessert please XD (kidding).
My mood throughtout the meal was like an electrocardiogram, just finished a sigh sour Kanpyo, next was served one of the best Tamago i have ever had in my life. Rather than a jelly texture, the tamago was more like a moist sponge cake or custard. It was packed of umami prawn flavors as well as sweet, eggy flavors. So good that i want to eat it without shooting, so good that i wish it takes me a longer time to finish it...
I still have capacity to have more, my favorite was the abalone but i'm afriad it doesn't taste any good since of the sauce was quite heavy and creamy. So, one more sea urchin for each of us, without the seaweed this time.
By serving the dessert - mango pudding, the electrocardiogram again dropped to the bottom. Lack of mango flavors and we don't even know what we were eating.
HKD $1800 with 180ml sake, the bill should be around $2200. We added one more Uni and Tamago, and we were so surprised to found the bill comes around $2800 per head. I mean, HKD $600 for a piece of Uni and Tamago (it is just egg...)? I never got charged additional $$ when i add 1-2 pieces in Japan, let alone this unreasonable price tag - close to 40k Japanese yen.
As mentioned, two appetizers we had were quite nice. Neta of the nigiri sushi were preium in quality but the shari was disappointing. Although the abalone and tamago was amazing, the octopus was lovely too, the entire meal was not well-balanced because of the shari.
Even so, thanks our chef Kunihiro Shinohara for serving us. He had been making sushi for 25 years, he spent two years with Master Chef Yoshitake in Tokyo before working at Shikon last year.